As professional florists, we know a thing or two about designing and presenting gorgeous blooms and floral works of art. We also know about all the sweat, smiles and hard work that it takes to make such pieces. But one of the most important steps in showcasing floral art and arrangements is also one of the most overlooked— the actual photography!
Lighting, aperture, shutter speed, the elements, photography equipment— there are plenty of factors to consider and skills to master when it comes to floral and nature photography. We deeply respect and admire these world-renowned floral photographers for their uplifting, inspirational, and thought-provoking work.
Echeveria flower by Alan Shapiro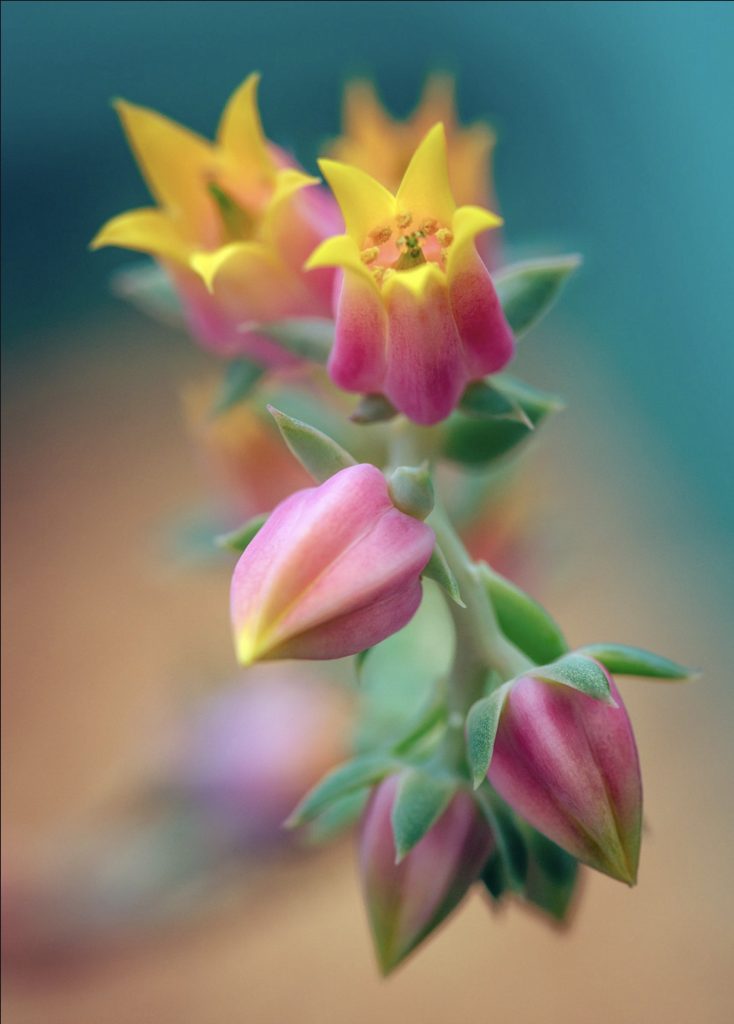 When New York City, NY-based Alan Shapiro picked up the camera as a creative reprieve from his role as Chief Creative Officer at the largest advertising agency network in the world, he never thought it would turn into a daily, award-winning hobby. After just one look at his effortlessly stylised images and portfolio, the joy Alan gets from his daily "creative exercise regimen" is quite clear. His eye for finding unique, powerful subjects can be attributed, for one, to his extreme patience. Do yourself a favour and get lost for a few hours in Alan's blog, Moments of Truth, where even his self-proclaimed "bad" pictures are still amazing. It isn't easy waiting for just that moment when a flower begins to open or when a bloom enters its fullest expression, but the results are more than worthwhile. Fiery and whimsical, Alan's floral photos seem to drip with colours, especially in his Trippin' in the Garden on Miracle-Gro collection, in which the above-pictured Echeveria flower can be found. You'd think someone like Alan is busy in his multiple roles, but, while that may be true, he is readily available to work on a wide scope of projects.