Anemone flower by Andrea Gulickx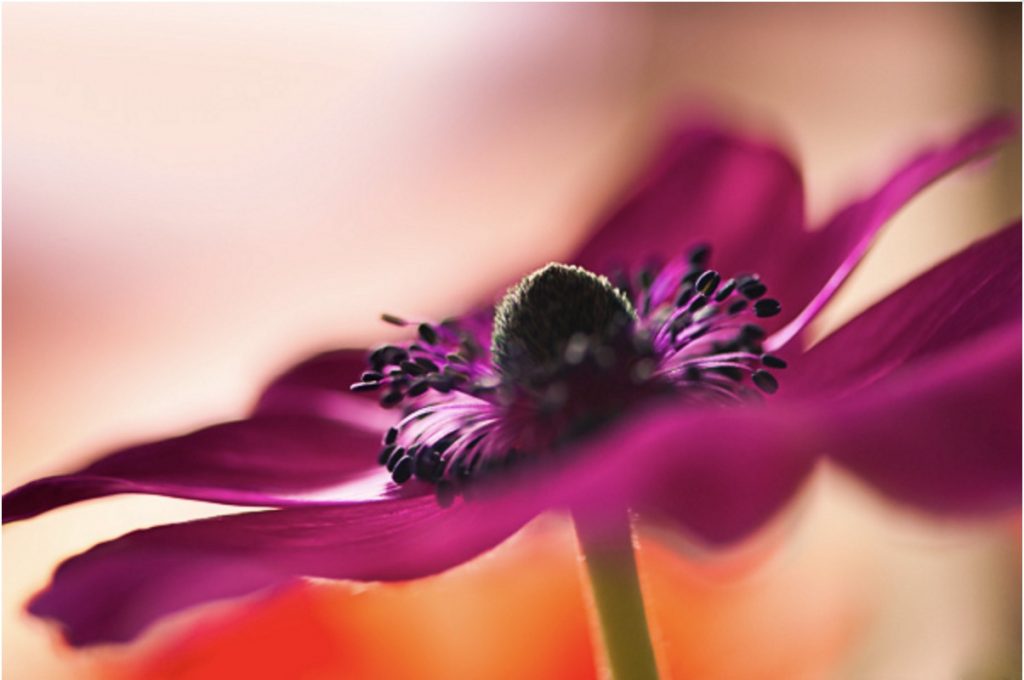 Self-taught creative and nature photographer Andrea Gulickx has taken it upon herself to become the voice of nature, using macro photography and a trademark soft, dreamy focus. Her magical looking backgrounds become painted with light and colours in a style that hearkens to the famous painter Georgia O'Keefe, whom Andrea quotes on her website. Andrea approaches her work with an open mind, no plans, and a deep passion for nature, which she shares on her website and social media profiles. In addition to regularly posting her work and writing about her travels, Andrea offers a weekly inspirational quote and image on her Facebook page that are also available for purchase on her site. Andrea also offers workshops for both beginner and advanced photographers focusing on macro photography, as well as custom one-on-one workshops and special seasonal events.
Poppy Flower by Carole Reboul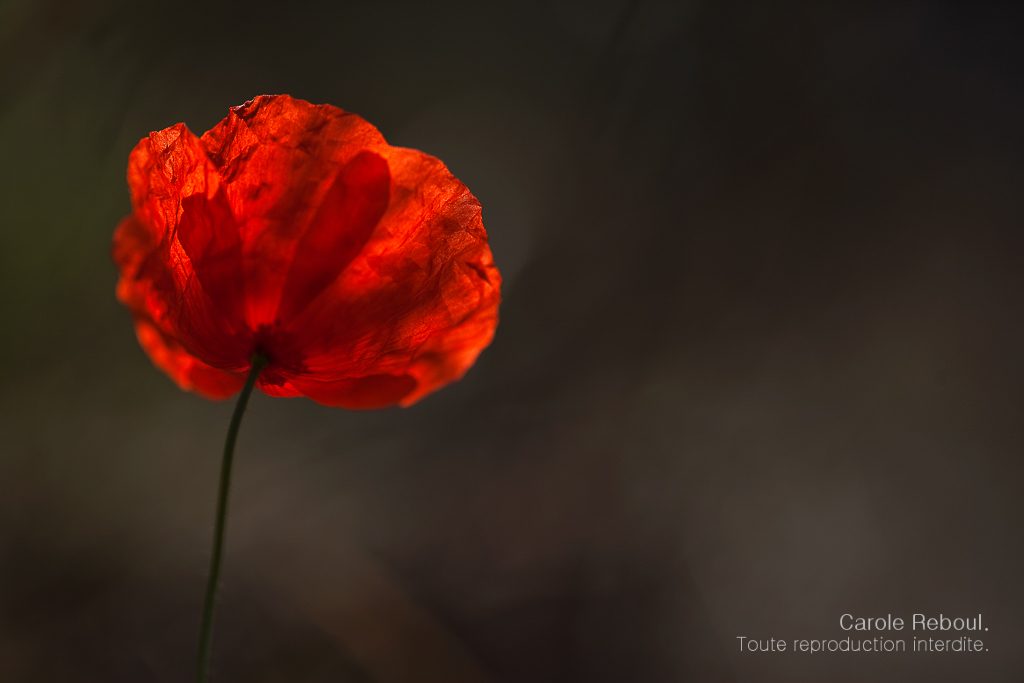 French author and wildlife photographer, Carole Reboul, always carried a camera with her wherever she went, but it wasn't until 2009 when Carole became serious about her hobby and turned it into a profession. She is currently under contract with the creative and photography agencies Nature Images and Pixee Lane. Carole also frequently participates in photography festivals in her native France and abroad. Her passions include shooting in natural light and finding unsuspected details in her macro photography subjects. Carole's images are exquisite, resembling paintings more than photographs. She approaches floral photography as she would portraiture— thinking of a flower as a person and taking time to fully understand its surroundings and discover the best angle or side. Her shots of harsh, tortured landscapes are meant to inspire feelings of humility, fragility, and awe. Indeed Carole prefers photographing great wilderness and desert scenes, naming Spain, Iceland, and the Cévennes as locations she'd like to visit.