In East Asia, Buddhists celebrate the Buddha's death and entrance into final enlightenment in February. But at my local Zen temple in North Carolina, the Buddha's enlightenment is commemorated during the holiday season of December, with a short talk for the children, a candlelight service and a potluck supper following the celebration.
Welcome to Buddhism, American-style.
Early influences
Buddhism entered into the American cultural consciousness in the late 19th century. It was a time when romantic notions of exotic Orientalmysticism fueled the imaginations of American philosopher-poets, art connoisseurs, and early scholars of world religions.
Transcendental poets like Henry David Thoreau and Ralph Waldo Emerson read Hindu and Buddhist philosophy deeply, as did Henry Steel Olcott, who traveled to Sri Lanka in 1880, converted to Buddhism and founded the popular strain of mystical philosophy called Theosophy.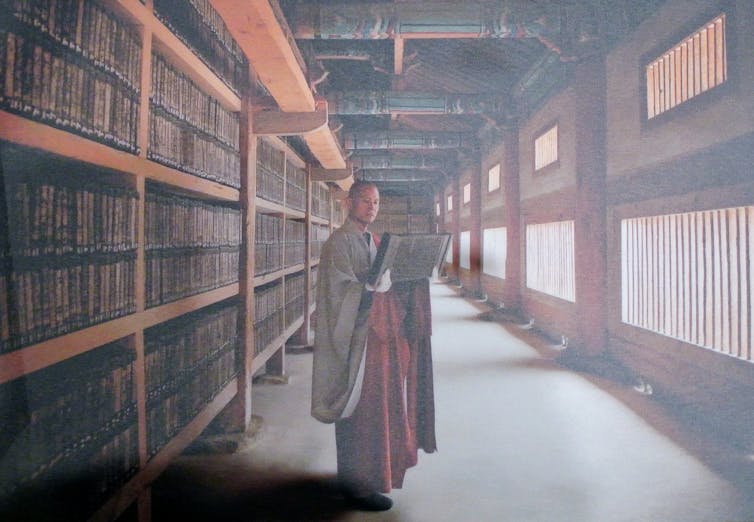 Meanwhile, connoisseurs of Buddhist art introduced America to the beauty of the tradition. The art historian and professor of philosophy Ernest Fenellosa, as well as his fellow Bostonian William Sturgis Bigelow, were among the first Americans to travel to Japan, convert to Buddhism and avidly collect Buddhist art. When they returned home, their collections formed the core of the premiere Arts of Asia collection at the Museum of Fine Arts, Boston.
At the same time, early scholars of world religions such as Paul Carusmade Buddhist teachings readily accessible to Americans. He published "The Gospel of Buddha," a best-selling collection of Buddhist parables, a year after attending the World Parliament of Religions in Chicago in 1893. This was the first time in modern history that representatives from the world's major religions came together to learn about one another's spiritual traditions.